Local Expert in Long Island for Batt Insulation Service
Zavza Seal LLC is a premier local batt insulation service provider with a wealth of experience near you in Long Island communities including Suffolk, Nassau, Brooklyn, and Queens.
Our team of experienced and licensed professionals is dedicated to providing high-quality batt insulation services that are tailored to meet the specific needs and requirements of each homeowner.
Get a free, no-obligation batt insulation estimate:
Keeping Your Home Warm is Our #1 Priority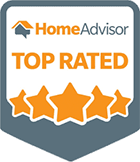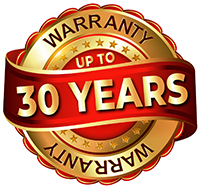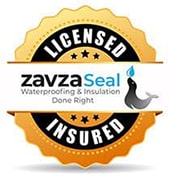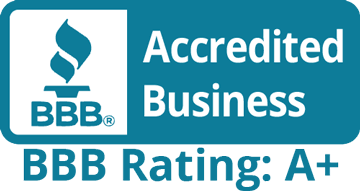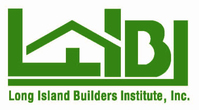 Importance of Batt Insulation
A home that is more energy efficient will end up saving you more money. Increasing the insulation with different types of insulation in your home is one approach to ensure this. Batt Insulation is one way to achieve this. It is one of the most popular techniques for insulating walls, ceilings, attics, basements, and crawl spaces.
Batt insulation is often fiberglass making it seem almost similar to fiberglass insulation, although it can also be made from cotton or stone wool. This type of insulation is a frequent image that people have while considering insulation. Insulation batts are made of mineral wool or fibreglass (also called rock wool). While batt insulation was once produced in rolls, it is now produced and already cut to industry-standard dimensions.
Batt insulation can be put with or without a facing (faced batt insulation). What kind to use depends on the climate. The face of batts can act as a vapor barrier in particular regions. Unfaced encapsulated batt insulation is used when a different vapor barrier is needed due to other climates. R-values for batt insulation come in a wide range. Your project's necessary R-value is influenced by your environment, local construction regulations, and the area you are insulating.
Almost any application that calls for insulation can use batt insulation. Attics, floors, walls, and ceilings can all be insulated with cotton batts. Even though it can be utilized anywhere, alternative insulation types, such as blown-in insulation or spray foam insulation, are also frequently installed.
Benefits of Batt Insulation 
Batt insulation has many benefits for homeowners looking to maximize their at-home comfort. Some of these benefits include:
First and foremost, batt insulation is one of the fastest solutions to home insulation. Homeowners can get their properties fully insulated with batt material in no time.

Next, encapsulated batt insulation is known for how economical it is in terms of cost. It is also a popular choice for

crawl space insulation.

This is because it is a relatively cheaper and more economical option compared to other insulation options.

Batt insulation is also highly effective because of how snug it is. This is because batt insulation can be installed without forming or leaving any gaps. This allows the insulation to work even more efficiently at controlling your home's required temperatures. Some studies have shown that batt insulation saves up to 50% of your home's energy.
Fiberglass Batt Insulation
Fiberglass batt insulation is a fantastic choice for a sustainable material because it is primarily made of tiny glass fibers, typically at a rate of 60% recycled material. It is a popular option for attic, basement, and garage insulation since it has certain sound-absorbing qualities and is inherently fire-resistant.
Rock Wool or Mineral Batt Insulation 
Basalt (volcanic rock) and slag are combined to create the mineral wool used in mineral wool batt insulation, which is spun into fibers and woven into the batts used to insulate homes. Due to its flame retardant and sound-dampening qualities, mineral wool insulation is frequently chosen.
Plastic fiber batt insulation must be treated with a flame-resistant chemical and is frequently created from recycled plastic milk jugs. While the substance won't burn when exposed to flame, it will melt. Plastic batt insulation material has a high energy efficiency and sustainability rating and is inhospitable to most domestic pests. It also won't decay.
Natural fiber insulation is formed from various natural substances, including cotton, wool, straw, and hemp. However, some materials used to manufacture natural fiber insulation retain their natural qualities, such as wool, which is a filter to catch environmental pollutants and is also mold resistant. So you don't have to worry about getting professional mold removal from this.
Reasons to Install Batt Insulation In Your Home
With recent climate changes, our world is hitting new records for extreme temperatures. Keeping our homes comfortable has become essential, and with batt insulation, you can. Get your insulation installed with Zavza Seal LLC today. Our team can advise the best solutions that suit your home, your needs, and your budget. 
Batt insulation is a genuinely excellent addition to your home that will keep the temperature in control and help you save loads of energy bills while maintaining the functionality of your air conditioners.

We focus only on waterproofing to ensure you work only with the best

We use only high quality materials to ensure years of uncompromising performance

We deliver quality waterproofing service at reasonable prices

Our team is committed to delivering 100% customer satisfaction


We set up a phone call and a subsequent meeting on location to understand the size of your project

We deliver a quote for your work and if you agree provide a contract to start the job

Our team of experts performs the work on location

Our project manager ensures you are completely satisfied with the results
5 Star Google & Home Advisor Reviews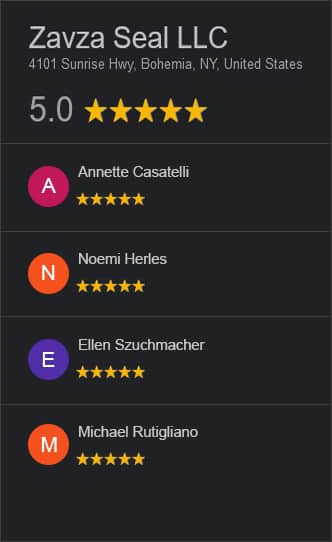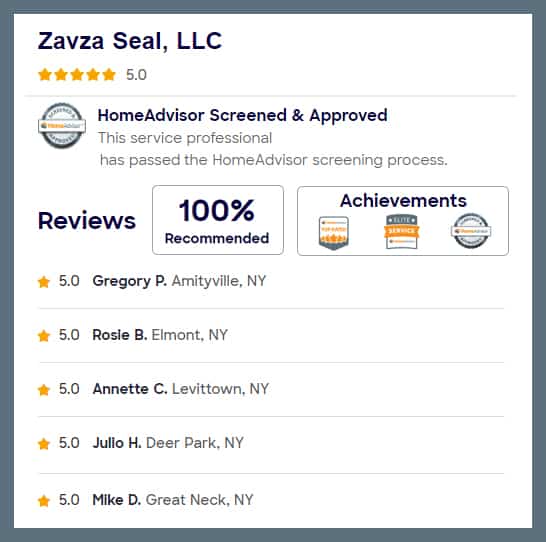 I received a few quotes to get the walls in my home filled in with blown in insulation. Zavza Seal was affordable and they did an excellent job.
They were very concerned with cleaning up, which I appreciated. I felt the difference in my home immediately. No more freezing cold walls. I recommend them, hands down.
Our experience with Zavza Seal was wonderful and smooth. The crew is well organized. They listen to your plans. They showed out in time. They left everything clean. They did an amazing job! I highly recommend this company.
Efficient, courteous and responsible workers. The job was quoted as being completed in 2 days but more work was required and they returned on the 3rd day and completed the job without additional charges. They reinsulated my crawlspace (not an easy job). I recommend Zavza Seal without reservation.
Couldn't be more satisfied with the job Zavza Seal did. Brendan and Jake were accommodating, fair and extremely knowledgeable. Their team worked incredibly hard that day under difficult conditions and did a great job. I manage a multi-unit HOA and we will definitely be using them again.