Local Service Provider in Long Island for Crawl Space Waterproofing
Zavza Seal LLC is a premier local provider of crawl space waterproofing services with extensive experience in Long Island. Our expert team can promptly identify the root cause of the problem and proficiently repair any damage. 
Get a free, no-obligation crawl space waterproofing estimate:
Keeping Your Home Dry is Our #1 Priority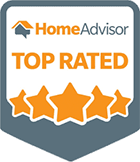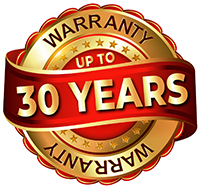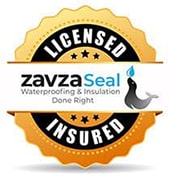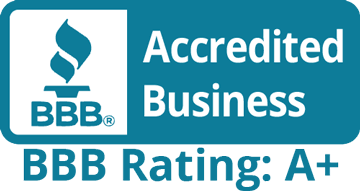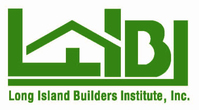 High humidity levels in a home can have the following effects:
Growth of Mold and Mildew

These fungi give off a musty odor and damage various things, including books, furniture, clothing, and more. Additionally, mold can make wood deteriorate, causing structural harm. Asthma, allergies, and sinus infections are just a few health issues that airborne mold and mildew spores can bring. Hence, crawlspace waterproofing is essential.
These tiny creatures are responsible for eczema flare-ups and asthma attacks.
Your tools, appliances, and other items' metal may rust more quickly.
The Importance of Crawl Space Waterproofing
With humidity levels between 50% to 90%, crawl spaces are gloomy, wet, and great habitats for rats, insects, and mold. These issues can be challenging to solve if untreated, harming the property and creating a major health risk. Instead, engineers and construction professionals advise enclosing and waterproofing crawl areas along with crawl space repair. This will improve the home's energy efficiency and eliminate dampness, mold, and pest issues.
The stack effect, which draws moist air from the lower levels of a house to the upper ones, causes water below the home and humidity in the crawl space to evaporate into vapor and spread throughout the upper floors, in addition to any environmental toxins that may infiltrate a living area.
Advantages of Crawl space waterproofing
Waterproofing your crawl space shields the rest of your house from expensive repairs. A wise investment is one that:
Protects your home's structure
Controls temperature
Reduces pests
Improves air quality
Creates storage space
Methods for Waterproofing Crawl Spaces

Zavza Seal LLC utilizes the following methods to waterproof your foundation crawlspace.
Water is sent to a sump pit using a sump pump using tubing installed below the floor level in an interior drainage system. The water is evacuated from the crawl space and away from the house's foundation to avoid further damage. To ensure operation during power failures, we provide a battery backup as well.
With its aesthetic appearance, a vapor barrier system will offer visual appeal while sealing off the crawl area and defending against outside moisture, insects, and rodents. Plastic vapor barriers are used to line the dirt floor of crawl spaces. A vapor barrier's main function is to hinder soil vapors and moisture from entering the crawl space. This plastic ends at the walls and columns of your crawl area.
A heavy-duty moisture barrier, sealed foundation vents, insulated walls, and a specialized crawl space dehumidifier are all parts of the crawl space encapsulation process. The best results from crawl space encapsulation come from total sealing of the area.
It is best to enclose a crawl space with a polyethylene vapor barrier and reinforced polyester rope. It comes in a variety of roll sizes and thicknesses.
Sources of Moisture in a Crawl Space
Additional crawl space dampness may result from the following:
Standing water results from inadequate drainage, a leak, or pipe condensation.
Direct evaporation of moisture from the ground.
Through vents in the crawl space.
Since relative humidity (RH) is a temperature-dependent quantity, colder indoor temperatures may bring RH closer to saturation.
Benefits of getting Waterproofing from Experts
When waterproofing a crawl space, you must consider numerous elements. Experts in crawl space waterproofing have the training and understanding required for the position. Placing a poly liner or vapor barrier marks the start of encapsulation. Depending on how the crawl space is, the project can require additional work, like:
Sealing crawl space vents
Insulating walls
Installing a dehumidifier
Removing damaged joist insulation
Having a clean and dry crawl space is essential, as it offers numerous benefits for your home, such as preventing structural damage and creating additional storage space. Waterproofing your crawl space is a smart decision, and entrusting the task to our experienced crawl space waterproofing company ensures the highest level of protection and quality for your crawl space. It's a valuable investment that will yield long-lasting results.

We focus only on waterproofing to ensure you work only with the best

We use only high quality materials to ensure years of uncompromising performance

We deliver quality waterproofing service at reasonable prices

Our team is committed to delivering 100% customer satisfaction


We set up a phone call and a subsequent meeting on location to understand the size of your project

We deliver a quote for your work and if you agree provide a contract to start the job

Our team of experts performs the work on location

Our project manager ensures you are completely satisfied with the results
5 Star Google & Home Advisor Reviews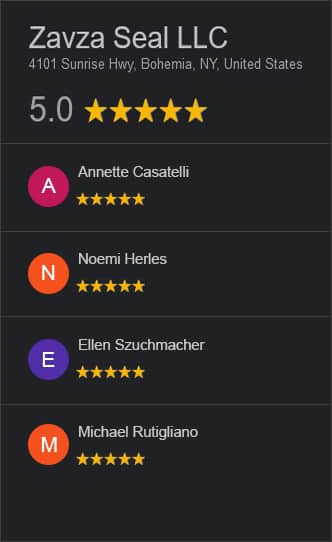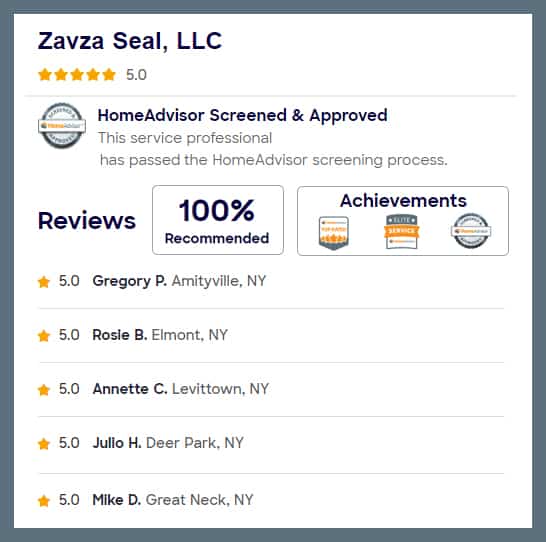 I received a few quotes to get the walls in my home filled in with blown in insulation. Zavza Seal was affordable and they did an excellent job.
They were very concerned with cleaning up, which I appreciated. I felt the difference in my home immediately. No more freezing cold walls. I recommend them, hands down.
Our experience with Zavza Seal was wonderful and smooth. The crew is well organized. They listen to your plans. They showed out in time. They left everything clean. They did an amazing job! I highly recommend this company.
Efficient, courteous and responsible workers. The job was quoted as being completed in 2 days but more work was required and they returned on the 3rd day and completed the job without additional charges. They reinsulated my crawlspace (not an easy job). I recommend Zavza Seal without reservation.
Couldn't be more satisfied with the job Zavza Seal did. Brendan and Jake were accommodating, fair and extremely knowledgeable. Their team worked incredibly hard that day under difficult conditions and did a great job. I manage a multi-unit HOA and we will definitely be using them again.