Local Expert in Long Island for Fiberglass Insulation Service
Zavza Seal LLC is a premier local fiberglass insulation service provider with a wealth of experience near you in Long Island communities including Suffolk, Nassau, Brooklyn, and Queens.
Our team of experienced and licensed professionals is dedicated to providing high-quality fiberglass insulation services that are tailored to meet the specific needs and requirements of each homeowner.
Get a free, no-obligation fiberglass insulation estimate:
Keeping Your Home Warm is Our #1 Priority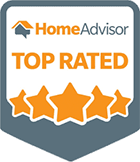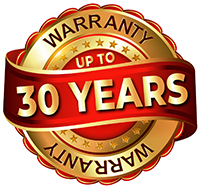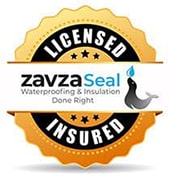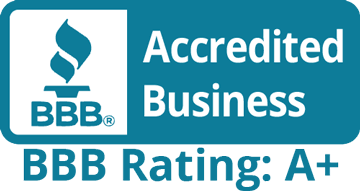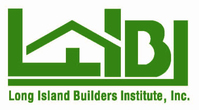 What is fiberglass insulation?
Fiberglass is used in residential and commercial building insulation projects to reduce heat and cold transmission. For homeowners wishing to save some money or perform the installation themselves, fiberglass is a suitable alternative.
According to the U.S., manufacturers currently make medium- and high-density fiberglass, batt insulation products that have a greater R-Value than regular batts. Unfinished walls, floors, and ceilings can all be filled with fiberglass. It can be set in place between beams, joists, and studs.
The capability of an insulating material's resistance to heat flow is measured by its R-Value. Meaning that the material has more insulating capacity, the higher the R-Value. R-Value is useful, although it is a different indicator for all things related to insulation.
The climate zone of your area will influence how much insulation you need to install to get the R-Value required where you live. For instance, a colder state like Michigan will need a higher R-Value than a warmer state like Florida.
Benefits of using fiberglass insulation
One of the many dangers of home ownership is the potential for natural disaster-related property damage and associated foundation problems. Thankfully, fiberglass can withstand the weather in both flood and fire situations. It is simple to dry off and put back up because it neither holds nor retains water. Additionally, since fiberglass is good at repelling moisture, you won't have to worry about mold developing on it.
It's safe to assume that fiberglass, one of the most popular types of attic insulation, is also incredibly simple to install. Installing fiberglass batt insulation is a painless task, in contrast to some common insulators that are a nightmare to set up properly in your home.
In almost every significant category, fiberglass for attics is at the top of the demand. You can relax knowing that you're receiving excellent energy saving when it is appropriately placed.
It is more efficient, robust, environmentally friendly, and cost-effective than most materials. Despite their high price, fiberglass insulation products are excellent insulators. Fiberglass is excellent at obstructing sound in addition to airflow.
Fiberglass naturally conserves non-renewable fuel sources because it is made of glass, sand, and other recycled components. This places it among the market's best insulation products for the environment.
Choosing Fiberglass Insulation
Fiberglass insulation is offered in various forms, sizes, and thicknesses. Always confirm the type you require to avoid overspending and ineffective attic insulation or basement insulation. You may see a list of the available choices below:
Recommended fiberglass insulation thicknesses
Glass wool insulation's acoustic and thermal insulation value is significantly influenced by its thickness. Fiberglass insulation comes in 20-mm increments starting at 60mm (80, 120, 140, 160, 180, etc.). A minimum thickness of 160mm is advised to insulate a pitched roof. You could use two alternating layers to ensure no seams.
Recommended fiberglass wool finishes and forms
Glass wool is offered in the form of soft blankets, sheets, or in bulk. On occasion, an exterior finish layer is already present. In the case of paper, this could make it easier to work with or serve as a vapor fence (in the case of aluminum) and is great for crawl space encapsulation. In addition, the overlapping finish can be stapled to timber structures or used to seal seams.
Insulating Your Home with Fiberglass 
Fiber glass insulation is one of the best insulation types for people looking to save on energy and create operational efficiency within their homes. Unfortunately, our homes are susceptible to extreme temperatures and can become uncomfortable depending on the numbers outside. To ensure you can live comfortably and calmly in your home, you should always consider adding a type of insulation. 
Instead of waiting to welcome unwanted and dangerous temperatures in your home, you can create an environment so comfortable you won't want to leave! 
Finding The Right Solution
Investing in some type of insulation is no easy thing. You need to know what's suitable for your home based on location, R-value, comfort, and budget. Putting all of that in mind, looking for a viable option by yourself can be challenging. Getting in touch with professionals, such as Zavza Seal LLC, is always advisable to help navigate your way through quality home repairs and foundation support.
Our team can help find good quality solutions that best suit you and your home. You can get in touch with our professionals today and book live consultation.

We focus only on waterproofing to ensure you work only with the best

We use only high quality materials to ensure years of uncompromising performance

We deliver quality waterproofing service at reasonable prices

Our team is committed to delivering 100% customer satisfaction


We set up a phone call and a subsequent meeting on location to understand the size of your project

We deliver a quote for your work and if you agree provide a contract to start the job

Our team of experts performs the work on location

Our project manager ensures you are completely satisfied with the results
5 Star Google & Home Advisor Reviews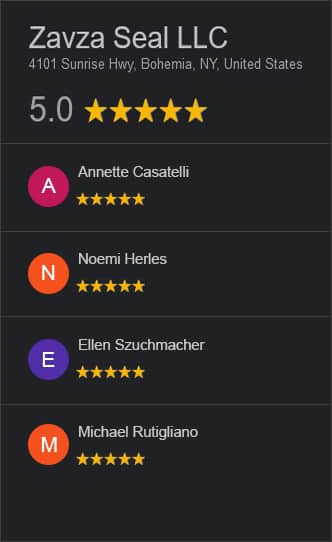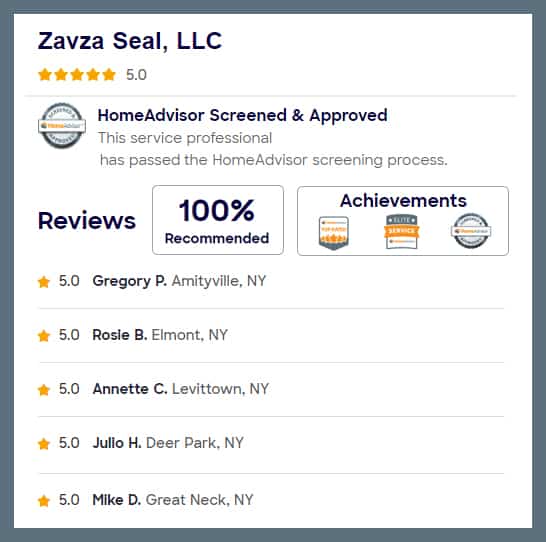 I received a few quotes to get the walls in my home filled in with blown in insulation. Zavza Seal was affordable and they did an excellent job.
They were very concerned with cleaning up, which I appreciated. I felt the difference in my home immediately. No more freezing cold walls. I recommend them, hands down.
Our experience with Zavza Seal was wonderful and smooth. The crew is well organized. They listen to your plans. They showed out in time. They left everything clean. They did an amazing job! I highly recommend this company.
Efficient, courteous and responsible workers. The job was quoted as being completed in 2 days but more work was required and they returned on the 3rd day and completed the job without additional charges. They reinsulated my crawlspace (not an easy job). I recommend Zavza Seal without reservation.
Couldn't be more satisfied with the job Zavza Seal did. Brendan and Jake were accommodating, fair and extremely knowledgeable. Their team worked incredibly hard that day under difficult conditions and did a great job. I manage a multi-unit HOA and we will definitely be using them again.