Different Types of Insulation Services
Your home's insulation prevents heat from escaping while reducing your heating and cooling expenses. If adequately insulated, your home will be more comfortable and save money on heating and cooling. Fortunately, various kinds of insulation are available for your home needs.
Zavza Seal LLC has been insulating homes in Long Island for over a decade. Their expertise and experience will ensure that you retain the comfort of your home long-term with any insulation that fits your needs.
Keeping Your Home Warm is Our #1 Priority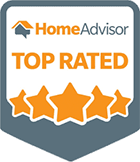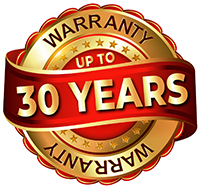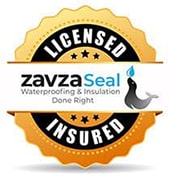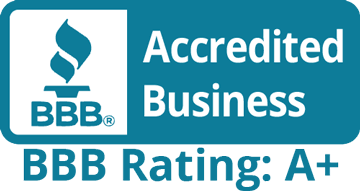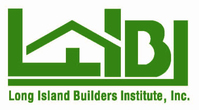 There are numerous types of insulation, and they are all different. Not that one kind is better than the other; only that different kinds are for different uses. Meaning that some types of insulation will perform better in particular places since insulation works as a barrier against heat loss in the winter or gain in the summer.
Insulation in the form of rolls or batts is the most popular type. Although fiberglass batt insulation is the most popular material for these blankets, they can also be constructed from plastic, natural fibers, mineral wool, and other materials. It can be ordered with or without the foil-kraft front or kraft paper face, which acts as an air and moisture barrier. Batts and rolls made up a large portion of the older types of insulation.
Fiberglass insulation is widely helpful and readily available. You can install it on unfinished floors, attics, crawl spaces, and ceilings. Additionally, it is reasonably priced, easy to install, and DIY friendly. The advantages of other types of batt insulation are comparable. Most homes include fiberglass, a fragile glass fibers insulation material.
It is frequently used in two forms of insulation: loose-fill and batts and rolls. Additionally, rigid boards and duct insulation are both options. As per the U.S. Department of Energy, manufacturers make medium- and high-density fiberglass batt insulation materials with a little better R-Value than regular batts. Unfinished walls, floors, and ceilings can all be filled with fiberglass. It is set in place between beams, joists, and studs. As an insulator, fiberglass reduces heat, cold, and sound transfer through buildings.
One of the most popular types of insulation used today is loose-fill or blown in insulation. It takes on a fluffy appearance since it is immediately created as loose material or crushed into smaller shreds and granules. Because it can be installed in walls, ceilings, crawl spaces, and attics without causing any structural damage, blown-in insulation is efficient. It is, therefore, perfect for areas where standard insulation would not be appropriate.
Fibreglass, cellulose, or mineral wool are typical materials for loose-fill insulation. It is often blasted into the building cavities using specialized equipment and is sold in bags. The R-value of typical blown-in fibreglass is 3.2 per inch, while the R-value of chemical-free loose-fill fibreglass is 4.2 per inch.
Spraying, pouring, foaming, or injecting liquid
spray foam insulation
causes it to expand and solidify to cover the empty area. It is more expensive than other insulation but has a greater R-value and can help you save money on weatherization jobs like caulking.
Using spray foam insulation, you can easily reach confined spaces and cover a larger surface area. It effectively closes any cracks or openings in your house, restricts circulation, and lessens heat loss. There are two popular varieties of this sort of insulation:
Open-cell: It is frequently applied to surfaces like walls, attics, floors, and even the underside of roofs.
Close-cell: Spray foam with a closed cell and one with an open cell have an R-value of 7 and 3.8 per inch, respectively.
How to choose the best type of insulation for your home?
It's crucial to remember that house insulation efficacy depends on how effectively it is put in and if it is appropriate for your area and environment. Therefore, it's crucial to keep these three things in mind before considering the various insulation types:
Which room are you are insulating in the House? Different insulation kinds are ideal for multiple areas of your house.
The area's required R-value. Their R-value determines the overall resistance of various insulation types to conductive heat movement.
Your budget

We focus only on waterproofing to ensure you work only with the best

We use only high quality materials to ensure years of uncompromising performance

We deliver quality waterproofing service at reasonable prices

Our team is committed to delivering 100% customer satisfaction


We set up a phone call and a subsequent meeting on location to understand the size of your project

We deliver a quote for your work and if you agree provide a contract to start the job

Our team of experts performs the work on location

Our project manager ensures you are completely satisfied with the results
5 Star Google & Home Advisor Reviews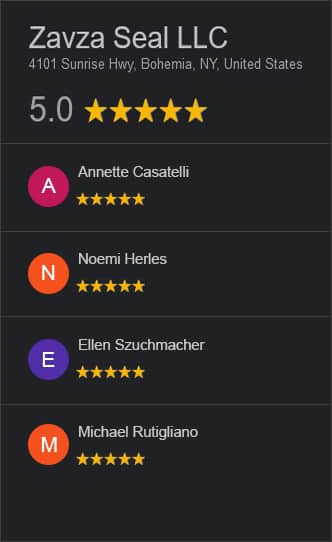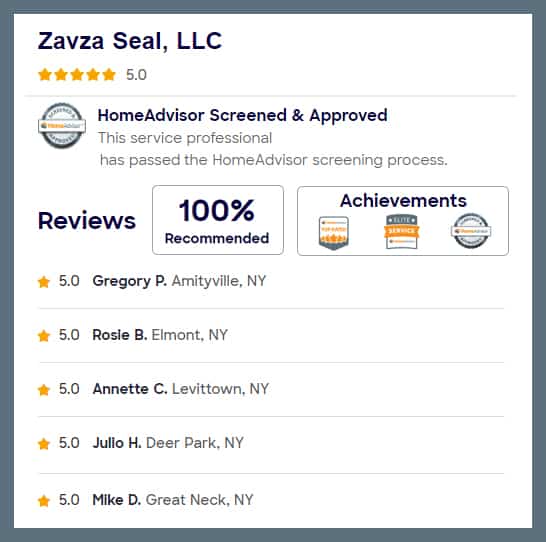 I received a few quotes to get the walls in my home filled in with blown in insulation. Zavza Seal was affordable and they did an excellent job.
They were very concerned with cleaning up, which I appreciated. I felt the difference in my home immediately. No more freezing cold walls. I recommend them, hands down.
Our experience with Zavza Seal was wonderful and smooth. The crew is well organized. They listen to your plans. They showed out in time. They left everything clean. They did an amazing job! I highly recommend this company.
Efficient, courteous and responsible workers. The job was quoted as being completed in 2 days but more work was required and they returned on the 3rd day and completed the job without additional charges. They reinsulated my crawlspace (not an easy job). I recommend Zavza Seal without reservation.
Couldn't be more satisfied with the job Zavza Seal did. Brendan and Jake were accommodating, fair and extremely knowledgeable. Their team worked incredibly hard that day under difficult conditions and did a great job. I manage a multi-unit HOA and we will definitely be using them again.