Local Expert in Long Island for Odor Control Service
Zavza Seal LLC is a premier local odor control service provider with a wealth of experience near you in Long Island communities including Suffolk, Nassau, Brooklyn, and Queens. Our team of specialists is highly skilled in providing effective solution.
Get a free, no-obligation odor control service estimate:
Keeping Your Home Odor Free is Our #1 Priority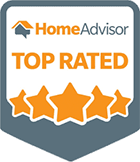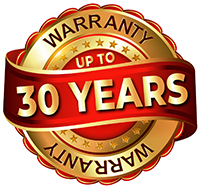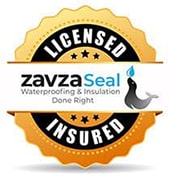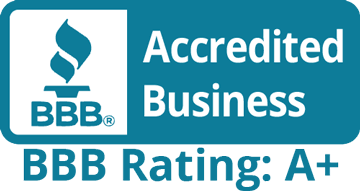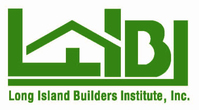 What are the causes of mold growth?
The news that you have mold in your home is never welcome. It is one of the most daunting things to hear for all the right reasons. Mold is bad news because it means smelly odors, possible respiratory problems, humidity and pest infestation in your beloved home.
At the same time, identifying, finding and treating mold is not exactly a walk in the park either since the mold tends to hide in challenging places. Some of these areas include:
Mold in the attic is very common. It is usually because of a leak in the roof, little or no attic insulation, no ventilation, a faulty vent and lack of airflow.
Basements are another favorite hub of mold where you would need mold and odor control from professionals. Since the basement is high in humidity, faulty sump pumps, cracks in the walls or floors, etc., can all lead up to this. Having professional basement waterproofing might prevent this.
Crawlspaces can get mold growth because of a lack of vapor barrier in the area, humidity and lack of ventilation which necessitates getting crawl space encapsulation and crawl space waterproofing.
In addition to these three main areas, mold can also be present in living spaces and grow through windows that leak. Plumbing issues combined with cracks can also lead to decay everywhere in your home. The exterior of the house can also get mold problems with faulty roofing, improper grading, blocked gutters, etc., As you can see, almost every corner of the home is susceptible to mold damage, so getting the right mold and odor control service is not only important but critical for your home's integrity.
Watch out for some common signs of mold growth in the home or office to get the right mold and odor control:
Rotten odor (a musty, damp smell coming from your walls or flooring that reminds you of the smell of old books)
Spots on clothes
Carpets that seem soggy and smell musty
Fungus in the Furniture and Flare-Ups
Uneven Walls
Continual Cold or Cough
What should you know about mold?
Microscopic mold spores are present everywhere. Because of this removing them from everywhere is nearly impossible, but professional services will contain them from spreading to the degree that may become a health and safety hazard for everyone. These professionals will do mold inspection and tests to find the degree of damage and provide the right solution.
Some other facts you should know are:
Almost everywhere, both inside and outside, has mold.
Microscopically small and airborne, mold spores can enter your home through windows, doors, air conditioning or heating systems, or they can travel inside on your clothing or a pet.
Mold spores require moisture to grow. Mold spores that come into contact with water can swiftly form colonies.
We ensure to eliminate any sources of water or moisture before mold remediation may start. Otherwise, the mold might come back.
Indoor humidity levels support mold growth even above average. Maintain a humidity level of 45 per cent.
Getting the right odor control service for your home or office
We employ a detailed technique for removing mold scents to guarantee the complete eradication of mold and mold odors. We take several measures, from containment to optional post-testing, after careful inspection and testing, to ensure your home has been remedied.
1. Mold testing and research
We begin by doing a comprehensive assessment of the problem areas. We'll figure out where the mold came from and what must be done to solve the issue.
Stop spreading mold spores to other areas of your house or property. Before remediation, the affected area must be well-contained and dehumidification may be applied.
We employ filtration air scrubbers to purify the air and eliminate contaminants. To ensure full mold odor eradication, start with this.
We will clean the subject area and spray all exposed surfaces with an all-natural disinfectant that removes mold and mildew and repel rodents. Our spray is highly effective against viruses and bacteria, has the lowest EPA toxicity rating, and is non-flammable, non-irritable and odorless.
All surfaces receive our solution utilizing a thin spray. It eliminates mold in locations that are inaccessible to other methods.
5. Testing following remediation
We want you to have faith in the remediation of your house. A post-treatment air-quality test by a third party is an available option to confirm that our services have lived up to their promises.

We focus only on waterproofing to ensure you work only with the best

We use only high quality materials to ensure years of uncompromising performance

We deliver quality odor control service at reasonable prices

Our team is committed to delivering 100% customer satisfaction


We set up a phone call and a subsequent meeting on location to understand the size of your project

We deliver a quote for your work and if you agree provide a contract to start the job

Our team of experts performs the work on location

Our project manager ensures you are completely satisfied with the results
5 Star Google & Home Advisor Reviews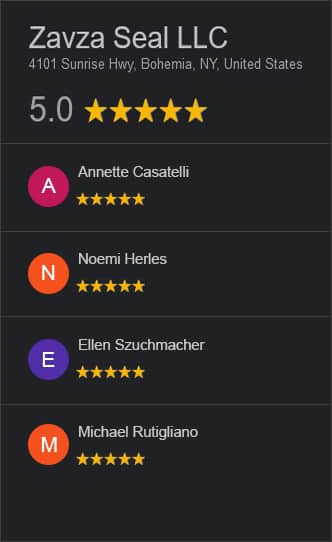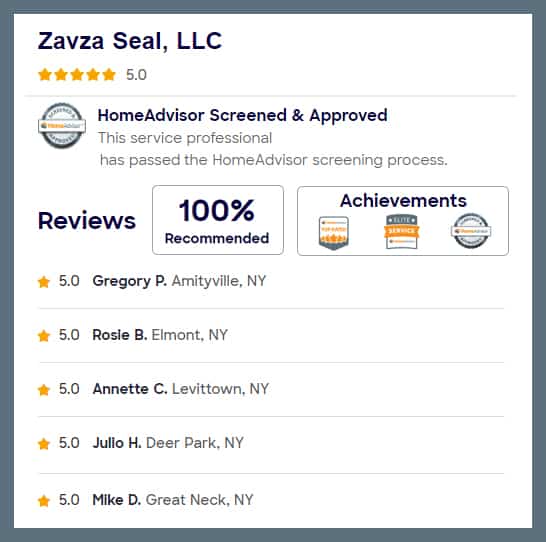 I received a few quotes to get the walls in my home filled in with blown in insulation. Zavza Seal was affordable and they did an excellent job.
They were very concerned with cleaning up, which I appreciated. I felt the difference in my home immediately. No more freezing cold walls. I recommend them, hands down.
Our experience with Zavza Seal was wonderful and smooth. The crew is well organized. They listen to your plans. They showed out in time. They left everything clean. They did an amazing job! I highly recommend this company.
Efficient, courteous and responsible workers. The job was quoted as being completed in 2 days but more work was required and they returned on the 3rd day and completed the job without additional charges. They reinsulated my crawlspace (not an easy job). I recommend Zavza Seal without reservation.
Couldn't be more satisfied with the job Zavza Seal did. Brendan and Jake were accommodating, fair and extremely knowledgeable. Their team worked incredibly hard that day under difficult conditions and did a great job. I manage a multi-unit HOA and we will definitely be using them again.