Local Expert in Long Island for Crawl Space Cracks Repair Service
Zavza Seal LLC is a premier local crawl space cracks repair service provider with a wealth of experience near you in Long Island communities including Suffolk, Nassau, Brooklyn, and Queens. Our skilled team of specialists in Long Island employs state-of-the-art tools and advanced techniques to mend crawl space cracks and thwart additional damage.
Get a free, no-obligation crawl space cracks repair estimate:
Keeping Your Home Dry is Our #1 Priority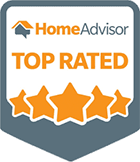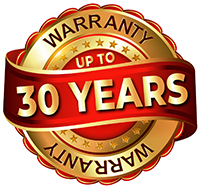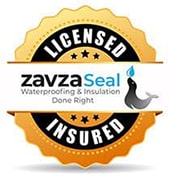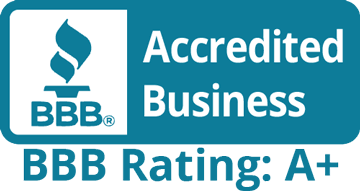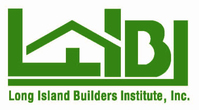 What Causes Fractures in a Crawl Space?
The causes of foundation cracks include a variety of factors, such as (but not limited to):
Before the building starts, the ground must be compacted; otherwise, the heavy structure will settle unevenly. This harms the foundation.
This soil contains a lot of clay. As a result, it complicates the building since it expands when it absorbs moisture and contracts when it dries off. This causes soil to migrate, which may lead to structural issues.
A house constructed on top of expansive soil during the dry season would be an illustration of this. The earth swells significantly during the rainy season, which causes harm to the home's foundation and becomes a reason for many foundation problems.
Inadequate Drainage Near the Foundation
The majority of foundation issues are brought on by water. It is a recipe for problems when it is too much or insufficient in the soil surrounding your foundation. Hydrostatic pressure that builds up in the earth and presses against foundation walls might be brought on by inadequate drainage around the foundation. The walls will soon begin to bow inward and crack if the strain is not released.
Soil can cause foundation issues for homes built on slopes over time.
Earthquakes, floods, and other natural calamities can result in issues with a foundation.
Extensive digging close to the foundation
The majority of homeowners are unaware of this cause of foundation issues. Here's an illustration of what occurs: Think of a beach chair on the sand. The chair will eventually fall into a hole if you start digging too near to it. Similar problems arise when extensive excavation close to a foundation takes place. Although the house won't likely fall into the pit, foundation issues may arise from the hole and result in you getting foundation cracks repair alongside.
All those causes mentioned above can result in crawl space cracks because they all result in a differential settlement caused by expanding soil, inadequately compacted soil, or other factors.
When to call the professionals?
You can start worrying about getting foundation repair when you see:
Cracks that are getting larger over time
Stair step cracks
Large, diagonal, or slanting cracks
Cracks that go all the way along the ceiling and down a wall
Cracks that are broader than 1/10 inch
Cracks that are broader at one end
Horizontal foundation cracks, with or without bowing
Several vertical cracks near each other
If you see these signs or any one of the above, you should call an experienced foundation repair contractor for a detailed inspection and crawl space crack repair estimate without delay. The more you wait, the more extensive and costly the repair will be.
Repairing Crawl Space Cracks
Numerous techniques, such as underpinning with push piers, helical piers, drilled concrete piers, or slab piers, are used to fix crawl space cracks fissures. In addition, wall anchors, carbon fiber wall straps, epoxy, and steel I-beams can all be used to improve wall fractures immediately.
Supporting Foundation With Piers
A foundation must be anchored to a soil that can support it. Hydraulic jacks raise a foundation with differential settling and back it up once firmly attached to load-bearing earth. The fissures seal up as it is lifted also fixing the any crack in crawl space floor.
Wall foundations of a basement
Many problems can result from too much water in the soil around a house, necessitating the services of water damage restoration. Hydrostatic pressure will accumulate and press against the crawl space wall if the water cannot drain. The division will soon begin to lean inward and potentially crack if this is not eased. We can fix crawl space cracks using C-channel wall anchors, wall plate anchors, carbon fiber wall straps, I-beams, and epoxy.
Basement Foundation Walls
The foundation settlement is the most common reason for crawl space foundation cracks in walls made of poured concrete supporting a crawl space base. The best way to handle this is using foundation piers. Also to reinforce the broken concrete structurally, carbon fiber patches can be used. By doing this, the crack is sealed and prevented from getting worse over time.

We focus only on waterproofing to ensure you work only with the best

We use only high quality materials to ensure years of uncompromising performance

We deliver quality waterproofing service at reasonable prices

Our team is committed to delivering 100% customer satisfaction


We set up a phone call and a subsequent meeting on location to understand the size of your project

We deliver a quote for your work and if you agree provide a contract to start the job

Our team of experts performs the work on location

Our project manager ensures you are completely satisfied with the results
5 Star Google & Home Advisor Reviews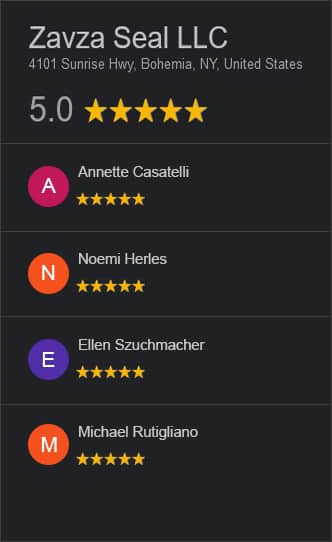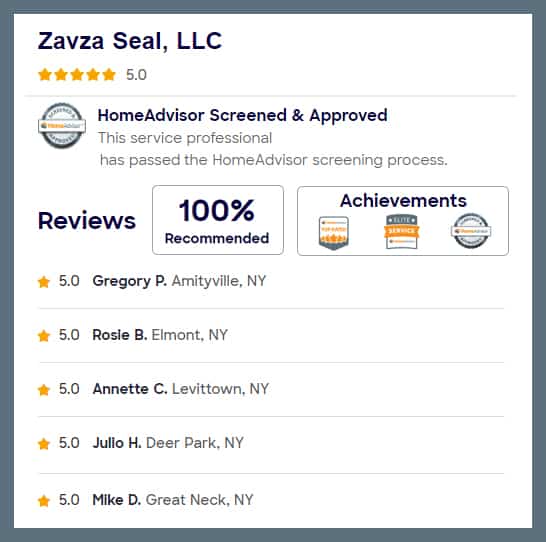 I received a few quotes to get the walls in my home filled in with blown in insulation. Zavza Seal was affordable and they did an excellent job.
They were very concerned with cleaning up, which I appreciated. I felt the difference in my home immediately. No more freezing cold walls. I recommend them, hands down.
Our experience with Zavza Seal was wonderful and smooth. The crew is well organized. They listen to your plans. They showed out in time. They left everything clean. They did an amazing job! I highly recommend this company.
Efficient, courteous and responsible workers. The job was quoted as being completed in 2 days but more work was required and they returned on the 3rd day and completed the job without additional charges. They reinsulated my crawlspace (not an easy job). I recommend Zavza Seal without reservation.
Couldn't be more satisfied with the job Zavza Seal did. Brendan and Jake were accommodating, fair and extremely knowledgeable. Their team worked incredibly hard that day under difficult conditions and did a great job. I manage a multi-unit HOA and we will definitely be using them again.