Local Expert in Long Island for Crawl Space Encapsulation Service
Zavza Seal LLC is a premier local crawl space encapsulation service provider with a wealth of experience near you in Long Island communities including Suffolk, Nassau, Brooklyn, and Queens. Our team of specialists is highly skilled in providing effective crawl space encapsulation services.
Get a free, no-obligation crawl space encapsulation estimate:
Keeping Your Home Dry is Our #1 Priority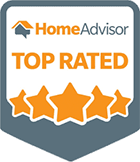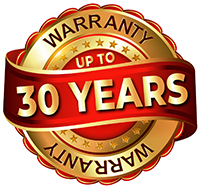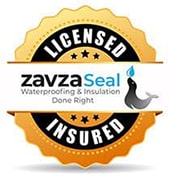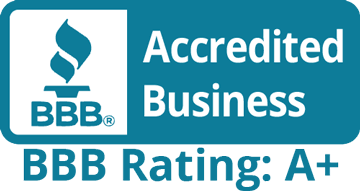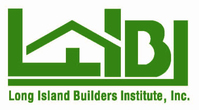 What is Crawl Space Encapsulation?
Your home might suffer more than you realize if constructed over a crawl space. Your crawl space may contribute up to 50% of the air in your house. Therefore, your family's health may be in danger if that crawl area is contaminated with mildew and black mold spores.
Encapsulating the crawl area beneath your home prevents moisture from getting in and improves the air quality. This often entails installing a dehumidifier in the crawl space to maintain low moisture levels and covering the area in plastic to seal off all the seams.
But those who live in humid regions close to major bodies of water should pay particular attention to the importance of crawlspace encapsulation. Since more moisture may naturally exist in the earth around your home, and higher air humidity will facilitate the growth of mold and mildew in enclosed, dark spaces like a crawl space.
When to Get Crawl Space Encapsulation?
If you observe any of the signs below, it's time to call the crawl space encapsulation experts:
Presence of mold or mildew in the home

A musty mildew smell inside the home
Increased home heating and cooling costs
Wet insulation
Windows that appear to sweat
Pest infestation in the home
Advantages of Crawl Space Encapsulation
Following are the various benefits of getting complete crawlspace encapsulation in your home.
Best crawl space encapsulation encourages clean air circulation throughout your house, making it better for your family and guests to breathe. Crawl areas that aren't sealed allow moisture to grow. As a result, humid air is no longer circulated throughout your home after water is removed.
Termites and other insects require moisture to survive. Encapsulating crawl spaces prevents the possibility of fostering conditions that attract pests like termites. By taking care of your crawl space needs with professional encapsulation, you can eliminate the risk of insect infestation, significant damage, and inconvenience pests cause.
Improvement of the Quality of Healthy Living
No one wants to get sick while they're at home. However, a home is healthier for living and breathing when the crawl space is enclosed. Eliminating moisture from under your home will prevent mold, mildew problems, and other undesirable moisture problems.
Prevention of Structural Damage
It's critical to keep moisture from building up in your crawl space for the long-term stability of your home's foundation. When you keep water out of your crawl space, you also keep it out of the soil surrounding your house's foundation.
How can we Help Prevent Crawl Space Moisture?
When selecting Dependable Home Services, you can rest assured that we will provide you with an honest evaluation of your home's needs, assign a dedicated team to manage your project, and deliver work that is backed by a warranty.
Our work consists of the following steps:
Scraping the soil under the house to make it even and smooth
Getting rid of debris
Adding a new access door for extra ventilation
Adding 2.5 inches of foam insulation on all block walls
Fitting a 20-mm liner on walls and floor
Installing humidifiers and a drain pipe if needed
Removing all old, unnecessary, or damaged insulation
Treating for mold and mildew as needed
Adding steel wool around all pipes leading into the house

Installing new

crawl space insulation

that fits your home's needs.

We focus only on waterproofing to ensure you work only with the best

We use only high quality materials to ensure years of uncompromising performance

We deliver quality waterproofing service at reasonable prices

Our team is committed to delivering 100% customer satisfaction


We set up a phone call and a subsequent meeting on location to understand the size of your project

We deliver a quote for your work and if you agree provide a contract to start the job

Our team of experts performs the work on location

Our project manager ensures you are completely satisfied with the results
5 Star Google & Home Advisor Reviews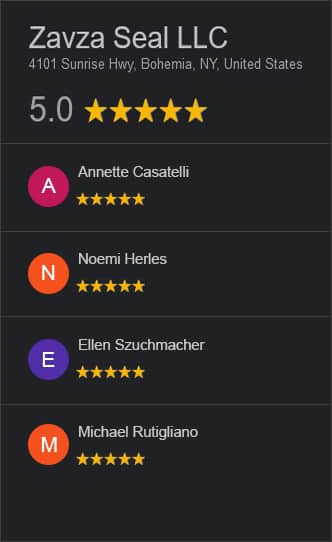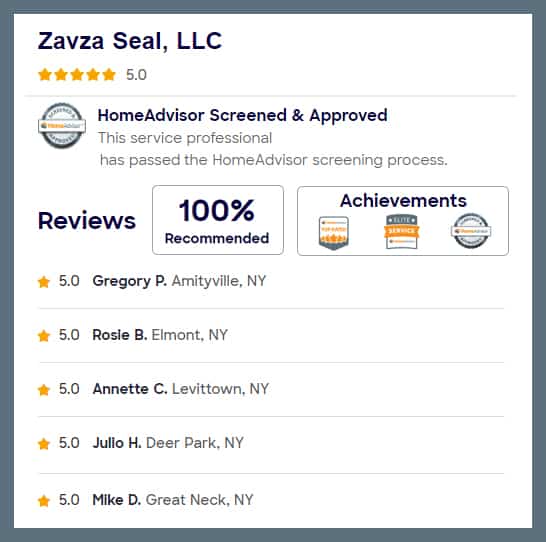 I received a few quotes to get the walls in my home filled in with blown in insulation. Zavza Seal was affordable and they did an excellent job.
They were very concerned with cleaning up, which I appreciated. I felt the difference in my home immediately. No more freezing cold walls. I recommend them, hands down.
Our experience with Zavza Seal was wonderful and smooth. The crew is well organized. They listen to your plans. They showed out in time. They left everything clean. They did an amazing job! I highly recommend this company.
Efficient, courteous and responsible workers. The job was quoted as being completed in 2 days but more work was required and they returned on the 3rd day and completed the job without additional charges. They reinsulated my crawlspace (not an easy job). I recommend Zavza Seal without reservation.
Couldn't be more satisfied with the job Zavza Seal did. Brendan and Jake were accommodating, fair and extremely knowledgeable. Their team worked incredibly hard that day under difficult conditions and did a great job. I manage a multi-unit HOA and we will definitely be using them again.