Expert in Long Island for Dehumidification Service
Zavza Seal LLC is a premier local dehumidification service provider with a wealth of experience near you in Long Island communities including Suffolk, Nassau, Brooklyn, and Queens. Our team of specialists is highly skilled in providing effective solution.
Get a free, no-obligation dehumidification service estimate:
The Safety of Your Home is Our #1 Priority!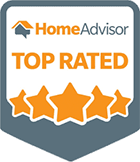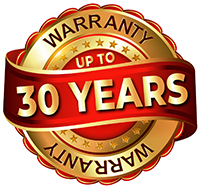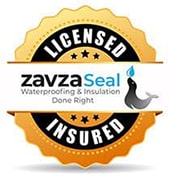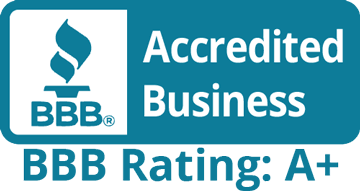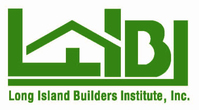 Why is dehumidification important?
A rise in excessive air moisture can cause building and property damage along with uncomfortable conditions for you and your family. It can also be costly for you financially because you will need to run your air conditioning at a higher temperature more frequently to counteract the effects.
A relative humidity range of 30% to 50% is advised for interior spaces. Any levels above this are harmful and ineffective. Fortunately, basement dehumidification can reduce interior humidity (or increase it in a dry winter through humidification).
Benefits of Dehumidification
With environmental and health issues, maintaining proper humidity levels in your indoor environment has many advantages, from your family's overall health to personal comfort. Here's why controlling humidity is crucial since it removes some excess moisture in the air and provides water damage prevention in the air.
Although it should go without saying, dehumidification lowers humidity, which immediately raises comfort levels. Dehumidification will make you feel more comfortable without drastically decreasing your air conditioner's thermostat settings, making it more energy-efficient. As a result, the air will feel lighter, and you'll feel less clammy, sweaty, and exhausted. It also provides mold removal since mold grows in moist areas.
Every family member benefits from controlling humidity since it keeps the indoor air at a healthy humidity level. In a nutshell, it makes it easier for everyone to breathe. If you notice foul odors, you may seek odor control services but dehumidification takes care of foul odors as well. Unfortunately, dust mites, mold, and mildew, common allergy triggers, flourish in an overly humid atmosphere. Therefore, a high humidity level might significantly exacerbate your symptoms if you or a family member has allergies or asthma. In addition, exposure to some allergens can make a healthy person unwell. These allergens that adore dampness frequently cause the following reactions:
a congested nose,
itchy, watery eyes,
coughing, wheezing,
and a weakened immune system made more susceptible to infections and allergies in the respiratory system.
Because basement dehumidification makes your air conditioner function more effectively, it decreases energy expenditures. If the humidity level is high, it will feel warmer than it is; therefore, you may want to lower the thermostat setting to cool your house further. However, by switching to a dehumid setting, you'll be able to raise your thermostat's temperature and save money on energy costs. Additionally, since you won't need to drop the temperature as much, your air conditioner won't need to run as much.
For an untrained eye, sometimes getting to the source problem can be hard or takes time and effort. Therefore, it is important to contact commercial dehumidification experts for the job.
The design, building materials used, the use of vapor retarders, insulation, and how airtight the building is being some of the elements that affect the humidity levels in a home and require expert intervention to sort. In addition, of course, humidity is directly influenced by the local weather and temperature. For instance, a home's interior humidity will be significantly higher in Florida than in New England. If your property has recently undergone water damage due to flooding, then dehumidification automatically becomes a part of the water damage cleaning process.
Decreasing Humidity in the Home
Here is how we will help bring high humidity levels in your home to an optimal degree.
Although they are frequently installed in basements, dehumidifiers come in huge sizes that you can use throughout a home. They are also a great option for pool dehumidification and basement humidification.
Dehumidifiers function best when a room or area is completely closed off, including all windows and doors. To allow optimal air movement, they must stay away from walls and other objects while removing moisture from the air.
By installing weatherstripping around your home's doors and windows, we will help create an airtight barrier that keeps warm or cool air from escaping and extra humidity from penetrating the interior. They are especially important in warmer climates where the outside air is humid.
Weatherstripping and caulking are used to seal surfaces and objects that could come into touch with moisture, such as faucets, sinks, toilets, tubs, and more. Additionally, seams and the areas surrounding windows are caulked.
If you didn't know, insulation keeps heat in a home and prevents extra particles from getting in. If a home's walls are adequately insulated and aren't already damp, they will stop cool and warm air from leaking out of or entering via wall gaps. There are many different types of insulation to choose from.

We focus only on waterproofing to ensure you work only with the best

We use only high quality materials to ensure years of uncompromising performance

We deliver quality waterproofing service at reasonable prices

Our team is committed to delivering 100% customer satisfaction


We set up a phone call and a subsequent meeting on location to understand the size of your project

We deliver a quote for your work and if you agree provide a contract to start the job

Our team of experts performs the work on location

Our project manager ensures you are completely satisfied with the results
5 Star Google & Home Advisor Reviews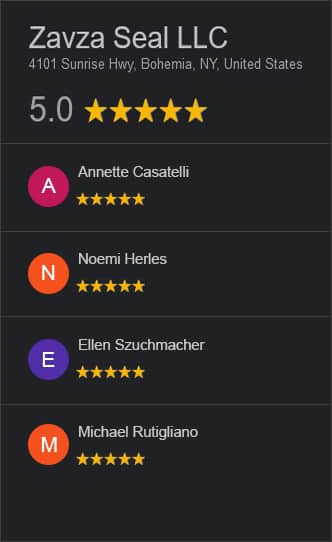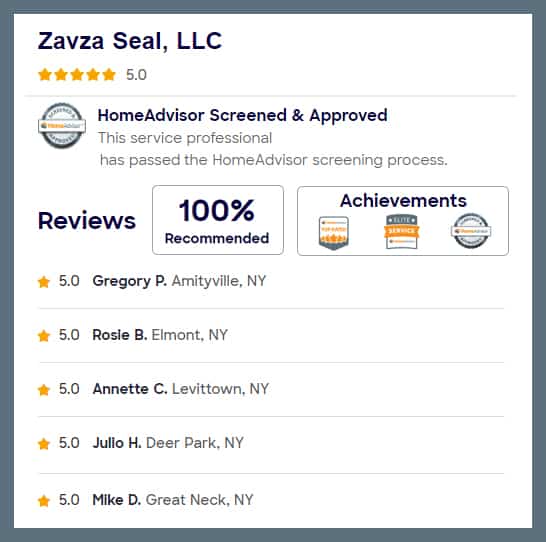 I received a few quotes to get the walls in my home filled in with blown in insulation. Zavza Seal was affordable and they did an excellent job.
They were very concerned with cleaning up, which I appreciated. I felt the difference in my home immediately. No more freezing cold walls. I recommend them, hands down.
Our experience with Zavza Seal was wonderful and smooth. The crew is well organized. They listen to your plans. They showed out in time. They left everything clean. They did an amazing job! I highly recommend this company.
Efficient, courteous and responsible workers. The job was quoted as being completed in 2 days but more work was required and they returned on the 3rd day and completed the job without additional charges. They reinsulated my crawlspace (not an easy job). I recommend Zavza Seal without reservation.
Couldn't be more satisfied with the job Zavza Seal did. Brendan and Jake were accommodating, fair and extremely knowledgeable. Their team worked incredibly hard that day under difficult conditions and did a great job. I manage a multi-unit HOA and we will definitely be using them again.