Local Expert in Long Island for Fixing Foundation Problems
Zavza Seal LLC has ample experience in providing top-notch solutions for foundation problems in the Long Island region, including Suffolk, Nassau, Brooklyn, and Queens. As a premier service provider, we are committed to delivering the highest quality service to our customers.
Get a free, no-obligation estimate for fixing your foundation problems:
Keeping Your Home Strong is Our #1 Priority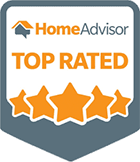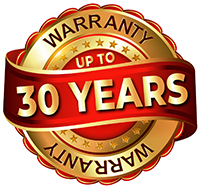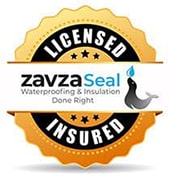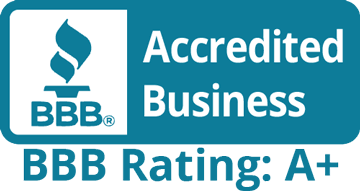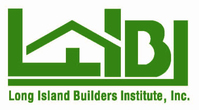 When do you need Foundation Repair?
You may believe that floors, ceilings, or other horizontal surfaces will exhibit foundation problem symptoms. However, the vertical surfaces of your home tend to show the true signs of foundation problems. Walls, door frames, and wall finishes are examples of areas that indicate the need for foundation repair.
It is important for a homeowner to get a timely solution and not to get intimidated by the costs. If you see any foundation cracks for example, it's time to get foundation crack repair as soon as possible.
If you notice several of these signs, you probably require foundation repair or, at the least, a foundation repair expert's assessment.
Signs of Foundation Problems
The tell-tale signs of signs of foundation issues are plenty and are different than normal foundation cracks, so watch out if you have complaints about any of the following:
Slanting or Sloping Cracks on Interior Walls
External Stair Step Brick Cracks
Doors Sticking or Not Latching properly
Gapping or Parting of External Trim
Movement of Wood Trim/Built-Ins
Indication of Movement on Other Inside Fixtures

Deteriorating

foundation support
Common Culprits of Foundation Problems
The Foundation is bound to get weaker with time and sustain damages with foundation problems. This is because of a few natural reasons as well as some other ones. The following context shines more light on this.
Water is primarily to blame for foundation issues. The soil will either expand or shrink depending on the water present. Both scenarios may result in problems with the foundation of your home, especially if the expansion or contraction is focused on one section of the foundation. Or if the soil beneath the foundation needs to be consistently moist or dry. The Foundation of your home may have issues as a result of soil erosion brought on by poor drainage. You may also have to get water damage restoration services later if you face problems with moisture in your property as well.
Expanding soils can both absorb and release water. These soils swell the most when smectite clay minerals are present. They often experience significant expansion and contraction as a result. And there therein lies the issue. The soil's volume fluctuates due to absorbing and releasing moisture. If the ground beneath the structure is evenly moist or dry, it does not affect the foundation as much. In this scenario, as the soil expands or contracts, the foundation of the building will move together.
Improper Construction of the Foundation
Foundation problems where the soil expands when it collects water and contracts when it releases it. This is particularly true of clay soil, widespread in the US midwest. When clay soil contains water, it expands significantly, and when it releases moisture, it contracts significantly. A foundation is under a lot of strain due to this excessive swelling and shrinking back and forth.
Also, issues can arise if your home is constructed over different soil types. For instance, if two different soils—one that holds water very well and the other that doesn't—are on top of which your home is constructed. The differential settlement as a result of this may result in structural damage. If you have water pooling in around your home, consider sump pump installation to avoid it.
Naturally Occurring Sinkholes
Sinkholes are the result of subsurface water drainage. Without an exterior drainage exit, that is. This leads to subterranean soil erosion, which can result in the formation of underground caverns.
Sinkholes of any size can seriously damage the foundation of your house. Therefore, it's crucial to be able to spot sinkholes early on.

We focus only on waterproofing to ensure you work only with the best

We use only high quality materials to ensure years of uncompromising performance

We deliver quality waterproofing service at reasonable prices

Our team is committed to delivering 100% customer satisfaction


We set up a phone call and a subsequent meeting on location to understand the size of your project

We deliver a quote for your work and if you agree provide a contract to start the job

Our team of experts performs the work on location

Our project manager ensures you are completely satisfied with the results
5 Star Google & Home Advisor Reviews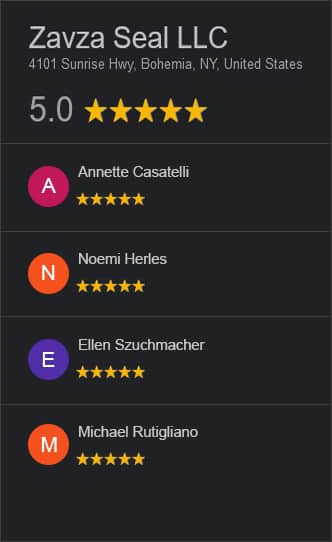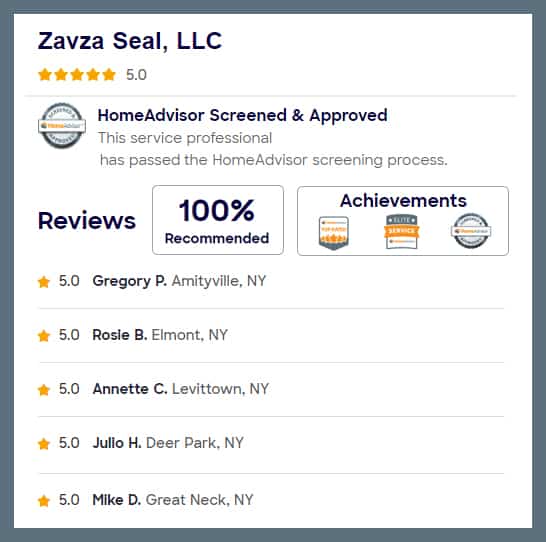 I received a few quotes to get the walls in my home filled in with blown in insulation. Zavza Seal was affordable and they did an excellent job.
They were very concerned with cleaning up, which I appreciated. I felt the difference in my home immediately. No more freezing cold walls. I recommend them, hands down.
Our experience with Zavza Seal was wonderful and smooth. The crew is well organized. They listen to your plans. They showed out in time. They left everything clean. They did an amazing job! I highly recommend this company.
Efficient, courteous and responsible workers. The job was quoted as being completed in 2 days but more work was required and they returned on the 3rd day and completed the job without additional charges. They reinsulated my crawlspace (not an easy job). I recommend Zavza Seal without reservation.
Couldn't be more satisfied with the job Zavza Seal did. Brendan and Jake were accommodating, fair and extremely knowledgeable. Their team worked incredibly hard that day under difficult conditions and did a great job. I manage a multi-unit HOA and we will definitely be using them again.