Lally Column Service Provider in Long Island NY






Licensed, Bonded & Insured



100% Customer Satisfaction
In the Long Island communities of NY, Zavza Seal, a locally-owned and operated general contractor, offers exceptional lally column services.
Get a FREE lLally Column Service Estimate Now!
Keeping Your Home Strong is Our #1 Priority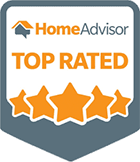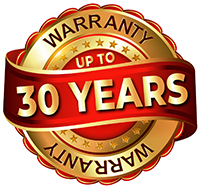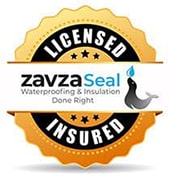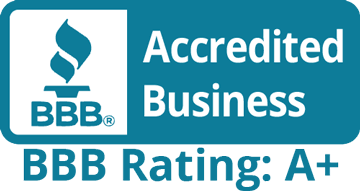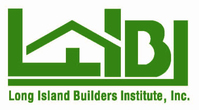 Lally columns, a term coined in honor of Irish entrepreneur John Lally, who introduced them in the late 1800s, are essential architectural elements designed to provide vertical support within structures. These columns consist of long, round steel pipes typically installed vertically to support beams or timbers across wide spans.
In construction, Lally columns play a pivotal role by helping distribute the weight of a building, reducing the likelihood of sagging or bending in structural elements. Lally columns are often filled with concrete to reinforce their stiffness and strength and prevent foundation-related issues.
You'll frequently find Lally columns in basements in residential buildings, which serve as crucial load-bearing supports. While they can remain in place as permanent fixtures, they are commonly used as temporary supports when constructing permanent structural features. These columns have head and foot plates to distribute loads and evenly prevent damage to the supported wood.
How do Lally Columns work?
Lally columns serve as vertical pillars within edifices, responsible for the crucial task of transmitting the immense weight of the superstructure to the underlying foundation. The weight-bearing potential of these columns hinges upon an array of factors, encompassing their diameter, wall thickness, material composition, and overall length. When it comes to longer columns, the propensity for buckling or deformation under the imposed load necessitates a proportional increase in diameter to sustain comparable weight.
In the realm of construction, established norms govern the load-carrying capacity of lally columns, drawing upon the dimensions of their diameter and length. It is imperative to engage the expertise of a structural engineer or another qualified professional prior to the selection and installation of lally columns. Such caution arises from the fact that the weight capacity is contingent upon the installation technique employed, as well as the existing conditions of the foundation and surrounding structure.
Temporary vs. Permanent Lally Columns
Lally columns come in two primary types: temporary and permanent. Temporary columns are commonly used to brace floor joists when removing walls. In contrast, permanent columns are installed in basements or crawlspaces to reinforce the structure beneath a house.
Adjustable Lally Column Range
Adjustable Lally columns, also known as screw jacks or basement support columns, are versatile vertical supports that can be adjusted to a specific height. They consist of telescoping sections, allowing for extension or retraction to achieve the desired height.
Non-Adjustable Lally Columns
Non-adjustable Lally columns are fixed in length, and any necessary adjustments require cutting the steel column. Typically, these columns have an 11-gauge steel construction with a 4-inch diameter. They can be covered with materials like wood and drywall or left exposed, with the option to paint them if desired.
Examples of the Use of Lally Columns
Lally columns are commonly employed during home renovations. When removing a load-bearing interior wall, builders or contractors replace it with a series of Lally columns to maintain the house's structural integrity. These columns are later removed when the wall is rebuilt or alternative bracing is implemented.
In challenging spaces like crawlspaces and basements, shorter jack posts are often used to address sagging floors.
How we Install Lally Columns
The installation of Lally columns follows a step-by-step process:
Measure the space where the column will be placed.
Attach an upper plate to the structure.
Secure a plate to the Lally column itself.
Raise the Lally column into position.
Install the column securely.
Remove the lever used for positioning after fixing.

We focus only on waterproofing to ensure you work only with the best

We use only high quality materials to ensure years of uncompromising performance

We deliver quality waterproofing service at reasonable prices

Our team is committed to delivering 100% customer satisfaction


We set up a phone call and a subsequent meeting on location to understand the size of your project

We deliver a quote for your work and if you agree provide a contract to start the job

Our team of experts performs the work on location

Our project manager ensures you are completely satisfied with the results
5 Star Google & Home Advisor Reviews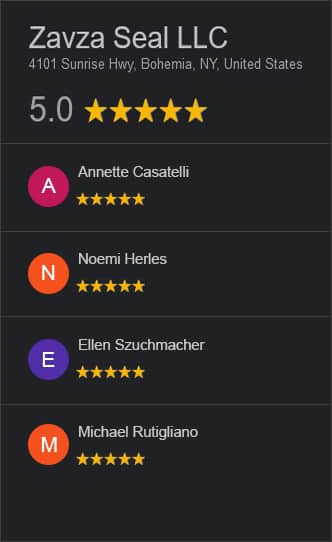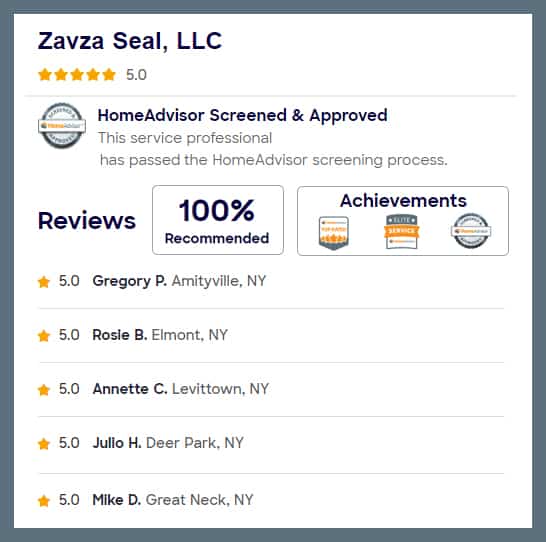 I received a few quotes to get the walls in my home filled in with blown in insulation. Zavza Seal was affordable and they did an excellent job.
They were very concerned with cleaning up, which I appreciated. I felt the difference in my home immediately. No more freezing cold walls. I recommend them, hands down.
Our experience with Zavza Seal was wonderful and smooth. The crew is well organized. They listen to your plans. They showed out in time. They left everything clean. They did an amazing job! I highly recommend this company.
Efficient, courteous and responsible workers. The job was quoted as being completed in 2 days but more work was required and they returned on the 3rd day and completed the job without additional charges. They reinsulated my crawlspace (not an easy job). I recommend Zavza Seal without reservation.
Couldn't be more satisfied with the job Zavza Seal did. Brendan and Jake were accommodating, fair and extremely knowledgeable. Their team worked incredibly hard that day under difficult conditions and did a great job. I manage a multi-unit HOA and we will definitely be using them again.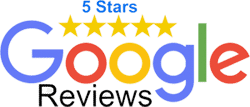 Our Service Area Zip Codes In Long Island NY
Brooklyn NY
Brooklyn, NY 11204
Brooklyn, NY 11209
Brooklyn, NY 11215
Brooklyn, NY 11217
Brooklyn, NY 11218
Brooklyn, NY 11219
Brooklyn, NY 11223
Brooklyn, NY 11228
Brooklyn, NY 11229
Brooklyn, NY 11230
Brooklyn, NY 11231
Nassau County NY
Albertson, NY 11507
Atlantic Beach, NY 11509
Baldwin, NY 11510
Bayville, NY 11709
Bellmore, NY 11710
Bethpage, NY 11714
Carle Place, NY 11514
Cedarhurst, NY 11516
East Meadow, NY 11554
East Norwich, NY 11732
East Rockaway, NY 11518
Elmont, NY 11003
Farmingdale, NY 11735
Farmingdale, NY 11737
Floral Park, NY 11001
Floral Park, NY 11002
Franklin Square, NY
Franklin Square, 11010
Freeport, NY 11520
Garden City, NY 11530
Garden City, NY 11531
Garden City, NY 11599
Glen Cove, NY 11542
Glen Head, NY 11545
Glenwood Landing, NY 11547
Great Neck, NY 11020
Great Neck, NY 11021
Great Neck, NY 11022
Great Neck, NY 11023
Great Neck, NY 11024
Great Neck, NY 11026
Great Neck, NY 11027
Greenvale, NY 11548
Hempstead, NY 11549
Hempstead, NY 11550
Hempstead, NY 11551
Hewlett, NY 11557
Hicksville, NY 11801
Hicksville, NY 11802
Hicksville, NY 11815
Hicksville, NY 11819
Hicksville, NY 11854
Inwood, NY 11096
Island Park, NY 11558
Jericho, NY 11753
Jericho, NY 11853
Lawrence, NY 11559
Levittown, NY 11756
Locust Valley, NY 11560
Long Beach, NY 11561
Lynbrook, NY 11563
Malverne, NY 11565
Manhasset, NY 11030
Massapequa, NY 11758
Massapequa Park, NY 11762
Merrick, NY 11566
Mill Neck, NY 11765
Mineola, NY 11501
New Hyde Park, NY 11040
New Hyde Park, NY 11042
Oceanside, NY 11572
Old Bethpage, NY 11804
Old Westbury, NY 11568
Oyster Bay, NY 11771
Plainview, NY 11803
Point Lookout, NY 11569
Port Washington, NY 11050
Port Washington, NY 11051
Port Washington, NY 11052
Port Washington, NY 11053
Port Washington, NY 11054
Port Washington, NY 11055
Rockville Centre, NY 11570
Rockville Centre, NY 11571
Roosevelt, NY 11575
Roslyn, NY 11576
Roslyn Heights, NY 11577
Sea Cliff, NY 11579
Seaford, NY 11783
Syosset, NY 11773
Syosset, NY 11791
Uniondale, NY 11553
Uniondale, NY 11555
Uniondale, NY 11556
Valley Stream, NY 11580
Valley Stream, NY 11581
Valley Stream, NY 11582
Wantagh, NY 11793
West Hempstead, NY 11552
Westbury, NY 11590
Williston Park, NY 11596
Woodbury, NY 11797
Woodmere, NY 11598
Suffolk County NY
Amagansett, NY 11930
Amityville, NY 11701
Aquebogue, NY 11931
Babylon, NY 11702
Bay Shore, NY 11706
Bayport, NY 11705
Bellport, NY 11713
Blue Point, NY 11715
Bohemia, NY 11716
Brentwood, NY 11717
Bridgehampton, NY 11932
Brightwaters, NY 11718
Brookhaven, NY 11719
Calverton, NY 11933
Center Moriches, NY 11934
Centereach, NY 11720
Centerport, NY 11721
Central Islip, NY 11722
Cold Spring Harbor, NY 11724
Commack, NY 11725
Copiague, NY 11726
Coram, NY 11727
Cutchogue, NY 11935
Deer Park, NY 11729
East Hampton, NY 11937
East Islip, NY 11730
East Marion, NY 11939
East Moriches, NY 11940
East Northport, NY 11731
East Quogue, NY 11942
East Setauket, NY 11733
Eastport, NY 11941
Farmingville, NY 11738
Fishers Island, NY 6390
Great River, NY 11739
Greenlawn, NY 11740
Greenport, NY 11944
Hampton Bays, NY 11946
Hauppauge, NY 11788
Holbrook, NY 11741
Holtsville, NY 00501
Holtsville, NY 00544
Holtsville, NY 11742
Huntington, NY 11743
Huntington Station, NY 11746
Islandia, NY 11749
Islip, NY 11751
Islip Terrace, NY 11752
Jamesport, NY 11947
Kings Park, NY 11754
Lake Grove, NY 11755
Laurel, NY 11948
Lindenhurst, NY 11757
Manorville, NY 11949
Mastic, NY 11950
Mastic Beach, NY 11951
Mattituck, NY 11952
Medford, NY 11763
Melville, NY 11747
Melville, NY 11760
Melville, NY 11775
Middle Island, NY 11953
Miller Place, NY 11764
Montauk, NY 11954
Moriches, NY 11955
Mount Sinai, NY 11766
Nesconset, NY 11767
New Suffolk, NY 11956
North Babylon, NY 11703
Northport, NY 11768
Oakdale, NY 11769
Ocean Beach, NY 11770
Orient, NY 11957
Patchogue, NY 11772
Peconic, NY 11958
Port Jefferson, NY 11777
Port Jefferson Station, NY 11776
Quogue, NY 11959
Remsenburg, NY 11960
Ridge, NY 11961
Riverhead, NY 11901
Rocky Point, NY 11778
Ronkonkoma, NY 11779
Sag Harbor, NY 11963
Sagaponack, NY 11962
Saint James, NY 11780
Sayville, NY 11782
Selden, NY 11784
Shelter Island, NY 11964
Shelter Island Heights, NY 11965
Shirley, NY 11967
Shoreham, NY 11786
Smithtown, NY 11787
Sound Beach, NY 11789
South Jamesport, NY 11970
Southampton, NY 11968
Southampton, NY 11969
Southold, NY 11971
Speonk, NY 11972
Stony Brook, NY 11790
Stony Brook, NY 11794
Upton, NY 11973
Wading River, NY 11792
Wainscott, NY 11975
Water Mill, NY 11976
West Babylon, NY 11704
West Babylon, NY 11707
West Islip, NY 11795
West Sayville, NY 11796
Westhampton, NY 11977
Westhampton Beach, NY 11978
Wyandanch, NY 11798
Yaphank, NY 11980
Queens County NY
Addisleigh Park, NY 11433
Addisleigh Park, NY 11434
Arverne, NY 11692
Astoria, NY 11101
Astoria, NY 11102
Astoria, NY 11103
Astoria, NY 11104
Astoria, NY 11105
Astoria, NY 11106
Bayside, NY 11359
Bayside, NY 11360
Bayside, NY 11361
Bay Terrace, NY 11360
Beechhurst, NY 11357
Belle Harbor, NY 11694
Bellerose, NY 11426
Breezy Point, NY 11697
Briarwood, NY 11435
Broad Channel, NY 11693
Cambria Heights, NY 11411
Chinatown, NY 10013
College Point, NY 11356
Corona, NY 11368
Douglaston–Little Neck, NY 11362
Douglaston–Little Neck, NY 11363
East Elmhurst, NY 11369
East Elmhurst, NY 11370
East Elmhurst, NY 11371
Edgemere, NY 11690
Elmhurst, NY 11380
Far Rockaway, NY 11690
Far Rockaway, NY 11691
Far Rockaway, NY 11692
Far Rockaway, NY 11693
Far Rockaway, NY 11694
Far Rockaway, NY 11695
Far Rockaway, NY 11697
Floral Park, NY 11004
Floral Park, NY 11005
Flushing, NY 11374
Forest Hills, NY 11375
Fresh Meadows, NY 11365
Fresh Meadows, NY 11366
Fresh Pond, NY 11385
Glendale, NY 11385
Glen Oaks, NY 11004
Hollis, NY 11423
Howard Beach, NY 11414
Jackson Heights, NY 11372
Jamaica, NY 11411
Jamaica, NY 11412
Jamaica, NY 11413
Jamaica, NY 11414
Jamaica, NY 11415
Jamaica, NY 11416
Jamaica, NY 11417
Jamaica, NY 11418
Jamaica, NY 11419
Kew Gardens, NY 11415
Kew Gardens, NY 11418
Kew Gardens Hills, NY 11367
Laurelton, NY 11413
Long Island City, NY 11101
Long Island City, NY 11102
Long Island City, NY 11103
Long Island City, NY 11104
Long Island City, NY 11105
Long Island City, NY 11106
Long Island City, NY 11109
Middle Village, NY 11379
Neponsit, NY 11694
Ozone Park, NY 11416
Ozone Park, NY 11416
Pomonok, NY 11365
Queens Village, NY 11427
Queens Village, NY 11428
Queens Village, NY 11429
Rego Park, NY 11374
Richmond Hill, NY 11418
Ridgewood, NY 11385
Rochdale Village, NY 11434
Rockaway Beach, NY 11693
Rockaway Park, NY 11694
Rosedale, NY 11413
Rosedale, NY 11422
Roxbury, NY 12474
St. Albans, NY 11412
South Ozone Park, NY 11420
South Ozone Park, NY 11436
Springfield Gardens, NY 11413
Sunnyside, NY 11104
Whitestone, NY 11357
Woodhaven, NY 11421
Woodside, NY 11377