Local Expert in Long Island for Mold Inspection & Mold Test
Zavza Seal LLC is a premier local mold inspection and mold test service provider with a wealth of experience near you in Long Island communities including Suffolk, Nassau, Brooklyn, and Queens. Our team of specialists is highly skilled in providing effective solution.
Get a free, no-obligation mold inspection and mold test estimate:
Keeping Your Home Mold Free is Our #1 Priority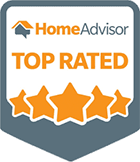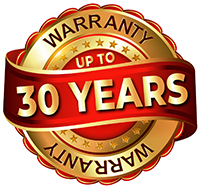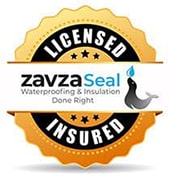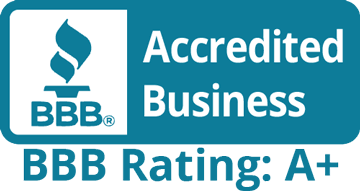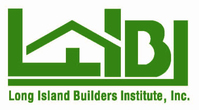 Generally speaking, a sample of the air or a surface must be taken for mold testing. A mold inspector essentially "tests" the air or surface to determine what mold is present and if the mold can grow in the area examined and this is called mold testing.
Having a mold inspection scheduled is always a good idea., here is why:
It Conatins Serious Mold Exposure Symptoms by Mold examination
Black mold symptoms, in particular, can be fatal, making mold symptoms serious. You are more likely to have harmful mold exposure symptoms if you or anybody in your family has an autoimmune condition or is already ill. Mold exposure symptoms might be as little as allergies, skin rashes, and cold-like symptoms. However, serious respiratory issues, infections, troubles from asthma, recurrent headaches and weariness, potentially fatal neurological problems, and toxic mold syndrome are just a few of the symptoms of black mold.
Enhanced indoor air quality
The indoor air quality in your home rapidly deteriorates when mold in the house becomes airborne. When mold spores are inhaled from the air and land in the lungs or nasal passages, mold exposure and mold symptoms result. A specialist in mold treatment can check the quality of your indoor air to look for mold spores. He can also do a thorough mold inspection to check your house for indications of mold growth. If he discovers mold in your home, he will do expert mold testing, including black mold removal and testing, to determine whether you are in danger of exposure to toxic mold.
Reduce Your Home's Risk of Structural Damage
Humid and warm environments are ideal for the growth of mold. Implying that mold may develop in parts of your home that are not immediately apparent, such as behind wallpaper or drywall, in flooring or ceiling tiles, or behind or beneath plumbing fixtures. In addition, problems with your home's wooden construction, insulation, and electrical wiring might result from water damage and mold growth. This is why water damage restoration is necessary. Mold remediation will lessen or stop serious structural damage after a mold assessment.
Types of Mold Testing We Provide
To evaluate whether a property has anomalous mold infestation or the potential to grow mold in the future, you may expect a complete physical and visual assessment of the environmental state of the property. In addition, modern inspection and sampling tools are used during the Mold Remediation preliminary inspection to help us find any hidden mold issues.
The samples of mold are either taken from the air or the surface of things:
There are numerous methods for collecting and analyzing air samples. The most popular technique, known as a "spore trap sample," involves using a "spore trap," which works by having a known volume of air pass through and impact a sticky surface through the sampling apparatus. Most airborne particles also interact with this sticky surface, adhering to and being trapped on it as a result. Some of these "particles in the air" are mold spores, also caught by the sticky material inside the spore trap. This also necessitates the services of air purification and dehumidification after mold is detected.
The mold testing laboratory opens the spore trap when it receives it for study, puts some stains on the surface that the mold spores can soak, and then determines and measures the types of mold spores captured throughout the sampling procedure. Other mold sampling techniques exist, such as cultivating or growing mold spores collected from the air, but they are less frequently utilized.
Mold Sampling from the Surface
There are numerous methods for collecting surface samples. The three most typical techniques are:
Large samples. Physically removing a portion of the sampled area and sending it to the mold testing facility.
Swab specimens. The area being sampled, which is frequently measured, is touched with something resembling a cotton swab before being delivered to the mold testing facility and
Tape samples. Collecting up and removing some of the mold on the surface, a piece of transparent tape is applied to and removed from the area being tested before being delivered to the mold testing facility for analysis.
There are numerous techniques to assess mold samples once they have been sent to the laboratory for mold testing.
The most typical procedures entail placing pertinent pieces (or the entire mold sample) on a glass microscope slide, putting a stain on it that mold spores can absorb, and then examining the sample for signs of mold growth. Once mold has been dealt with you can also ask your contractor to provide you with odor control services to eliminate any foul smells that are usually associated with mold growth.

We focus only on waterproofing to ensure you work only with the best

We use only high quality materials to ensure years of uncompromising performance

We deliver quality waterproofing service at reasonable prices

Our team is committed to delivering 100% customer satisfaction


We set up a phone call and a subsequent meeting on location to understand the size of your project

We deliver a quote for your work and if you agree provide a contract to start the job

Our team of experts performs the work on location

Our project manager ensures you are completely satisfied with the results
5 Star Google & Home Advisor Reviews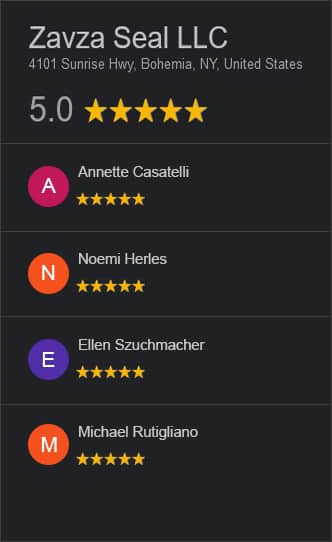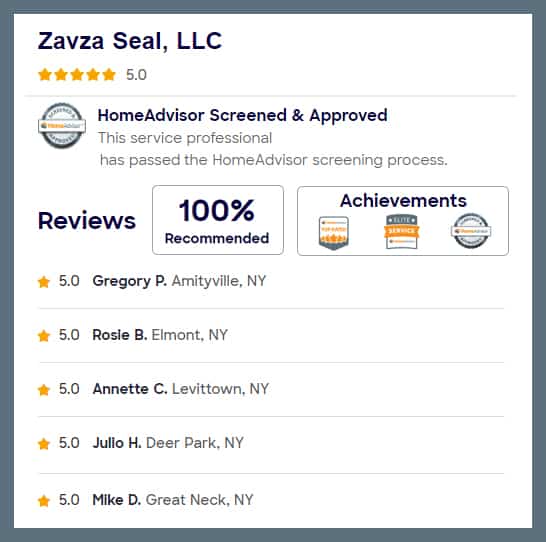 I received a few quotes to get the walls in my home filled in with blown in insulation. Zavza Seal was affordable and they did an excellent job.
They were very concerned with cleaning up, which I appreciated. I felt the difference in my home immediately. No more freezing cold walls. I recommend them, hands down.
Our experience with Zavza Seal was wonderful and smooth. The crew is well organized. They listen to your plans. They showed out in time. They left everything clean. They did an amazing job! I highly recommend this company.
Efficient, courteous and responsible workers. The job was quoted as being completed in 2 days but more work was required and they returned on the 3rd day and completed the job without additional charges. They reinsulated my crawlspace (not an easy job). I recommend Zavza Seal without reservation.
Couldn't be more satisfied with the job Zavza Seal did. Brendan and Jake were accommodating, fair and extremely knowledgeable. Their team worked incredibly hard that day under difficult conditions and did a great job. I manage a multi-unit HOA and we will definitely be using them again.