The Remodeling a Basement is a space that is often overlooked, but it can be an excellent location for many different types of projects. It is the primary foundation support after all. f you are interested in adding more rooms to your home or transforming your basement into a finished second level, it's time to learn how to plan a basement remodel.
This unfinished space allows you to expand your living area when you are ready – which means it isn't necessary to move into a new home. Learning how to plan a basement remodel is a big project. But it's worth the investment because of the long-term benefits you will enjoy for years to come.
Why Do You Need to Remodel a Basement?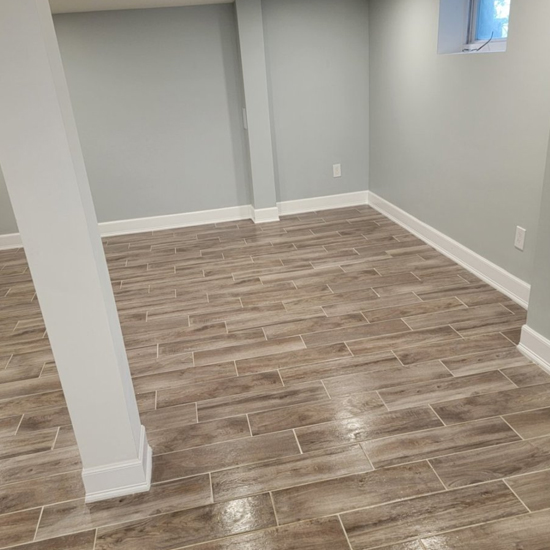 The basement is not just for storage; it can be a great space for relaxation, daytime activities, and even sleeping. By choosing basement finishing & remodeling, you can reduce many problems, such as water leaks, mold growth, and gas leaks, that can damage the structure and integrity of a house. This is a wise way to avoid dealing with severe damage to your basement and the associated expenses in terms of Remodeling a Basement.
The cost to spruce up your basement (or completely redo it) will depend on various factors. Therefore, the most important things you'll need to consider are how you plan to use your basement and what you can afford to change.
The Planning Process
Before you start planning your basement remodel, it's important that you first understand what type of space is best suited for this project and how much work needs to be done before anything can be built on the site. You should also consider other factors, such as whether or not there are any existing utilities in place and if there is enough room for construction equipment, as well as access for workers from outside of the house itself. Once these details have been reviewed, then it's time.
When you're building your home, you might not have considered a basement remodel. But with the right planning and design, this unfinished space can give you more living space when ready.
As with any remodeling project, it's important to plan your basement remodel carefully:
Decide on the size of your new room.

Determine what materials you need for the walls, ceiling, and flooring. Then make plans for any electrical wiring or plumbing upgrades that will be needed. Also, find out if additional repairs like

basement cracks repair

are needed and fix them. 

Lay out all your furniture pieces so they can be moved easily once the flooring is installed.
Once you've completed these steps, it's time to start your basement remodel project! If you need help planning your basement remodel, contact us at Zavza Seal LLC today so we can guide you through every step until completion!
If you need to renovate your basement, it's important to choose the right contractor like our experts at Zavzaseal. The cost of remodeling a basement is often much higher than other home renovations because it requires special skill and expertise.
What Is the Cost of Remodeling a Basement?
A newly remodeled basement not only adds another viable room to your home to use and enjoy but also adds to its overall value. But don't get carried away with your Pinterest boards just yet— every basement remodel comes with a strict budget, with the average basement remodel costing anywhere from $20,000 to $80,000.
The cost of remodeling a basement will vary depending on what you want to change. For example, if you want to add new windows or doors, this will increase your project's cost significantly. These items may increase costs even more if you want new carpeting or paint colors. If you're considering a basement remodel, you might wonder how much it will cost to do the work. The answer depends on various factors, including your home's location and size. Generally speaking. However, a newly remodeled basement can cost anywhere from $20,000 to $80,000.
If you want to remodel your basement, you'll need to decide what type of space you want. You can convert it into a bedroom, family, or game room. If you're looking for a place for the kids to play, consider adding a nook in the corner of the basement. You can also add a wine cellar or a wet bar that will serve as an extension of your kitchen. If you have pets, consider installing dog crates in the basement so they can stay out of trouble and off the furniture. You can also add shelves for storing items such as toys and games related to Remodeling a Basement.
You can also use your basement as a pantry for storing food items such as canned goods and dry goods. If you have space available, consider installing shelving along one basement wall so that you can easily store items like cleaning supplies and toiletries.
Contact us for a free estimate: https://zavzaseal.com
About the author: Mahnoor Shamayl is an experienced content writer for Zavzaseal who has been writing for the company for the last two years. She is passionate about securing homes and buildings against the effects of elements and sharing knowledge with readers about her experiences with clients and the company.